Produced by Jani Lauzon and Kat Germain

Executive Producers Jani Lauzon and Jennifer Podemski


Jani Lauzon – Writer/Director/Co-Producer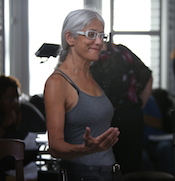 Jani is a multidisciplinary director, actor, and musician. A seven time Dora Mavor Moore nominated actress, a three time Juno nominated singer/songwriter, a Gemini Award winning puppeteer and an award winning screen actress (Dreamspeakers Film Festival and the American Indian Film Festival) for her portrayal as Doris in "A Windigo Tale". Television guest appearances include: Saving Hope, Hard Rock Medical, Destiny Ridge and Conspiracy of Silence. She has three independent recordings
,
Blue Voice/New Voice
,
Thirst
and
Mixed Blessings
In 2007, she was the recipient of the imagineNATIVE/LIFT mentorship program where she created a 6-minute experimental short using Super 16 film. My film, "
eu·tha·na·sia",
continues to tour festivals and the educational circuit. To date it has screened at numerous festivals that include:

Jason George – DOP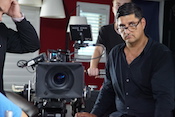 Jason George
is a
Photographer
, specializing in Lifestyle, Portraits, Editorial, Product, Fashion, Travel and so much more. He has worked as a DOP in everything from feature to documentary.

Tiio Horn - Actor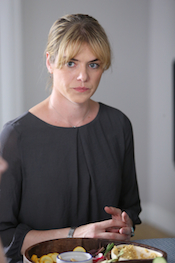 She was nominated for a
Gemini Award
for her role in the
television film
Moccasin Flats: Redemption. She appeared in the 2009 films
The Trotsky
, Leslie, My Name Is Evil and
The Wild Hunt
, and starred in the
CBC
television sitcom
18 to Life
. In 2012, she joined the main cast of the
Netflix
drama
Hemlock Grove
, as Destiny Rumancek. Horn's first film acting credit was in 2006 for the
CBC
television mini-series Indian Summer: The Oka Crisis. In 2009, Horn starred in
The Trotsky
, directed by
Jacob Tierney
, playing a Montreal high school student. She appeared in
The Wild Hunt
, directed by Alexandre Franchi and in Reginald Harkema's
Leslie, My Name Is Evil
, as a member of
Charles Manson
's death cult.[7] The three Canadian films were selected for the prestigious
Festival du Nouveau Cinéma
. The Trotsky and The Wild Hunt made the Top 10 Canadian films list at the 2009
Toronto International Film Festival
.[1]
Horn starred in the CBC television sitcom 18 to Life as Monica Bellow. The series was picked up by the
CW
network and aired in the U.S., beginning in August 2010. Horn filmed a second season in Montreal in mid-2010.[8]


Michaela Washburn - Actor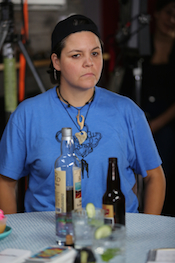 Proud to be of English, Irish, French and Cree descent, this Métis artist was born in Edmonton and grew up in the small town of Leduc. Michaela is a graduate, on Scholarship, from Toronto's Second City's Conservatory Program and is now based in Toronto. Selected film credits include: Remedy (Global); Breakout Kings (A&E/Fox); By The Rapids (APTN); The Thaw (Anagram Pictures). Selected theatre credits include: Where the Blood Mixes (Western Canada, Aquarius, Theatre Network); The Rez Sisters (Factory, Theatre North West); **White Biting Dog (Soulpepper); **Such Creatures (Passe Muraille); Death of a Chief, The Unnatural and Accidental Women (Native Earth); War of 1812, The Saskatchewan Rebellion (VideoCabaret)


Tabby Johnson - Actor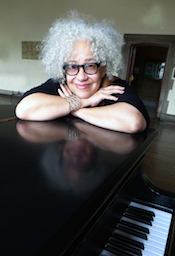 From stages home and abroad to screens large and small Taborah has been a part of the cultural fibre of Toronto for decades. Be it funking it up with Rick James, dancing the two step with Gene Kelly, or acting alongside Kim Basinger and Michael Douglas, Tabby has enjoyed a rich and fruitful life. A proud working single mom, her journey has taken her ship-bound through the Caribbean Sea to working with special needs students in Bermuda sharing the gift of collaboration. She is the proud holder of an American Music Award, a Gemini nomination, a Dora Mavor Moore nominee, New York Cabaret Award nominee and a NYC Childrens' Television Award winner.


Spirit Synott - Actor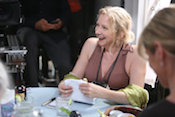 Dancer, actor, and visual artist Spirit Synott's extensive training includes a diploma (with honours) from the Ontario College of Arts, and actor training with Actors Equity Showcase, Toronto Theatre Alliance, Actors Co-op, Sears & Switzer, and Debajehmujig Theatre. She has studied and performed dance with Debbie Wilson (modern and ballet), Rachel Gorman (repertoire and modern), Ronald Taylor (African/Carribean modern), Anthony Guerra (African/Caribbean folk), Almond Small (modern), and Lisandro Gomez (Argentinian Tango). Spirit has performed in an impressive range of venues including: Nathan Philips Square, the Betty Oliphant Theatre, Roy Thompson Hall, and Harbourfront in Toronto; the Rose Theatre in Brampton, Ontario; City Hall in Burlington, Vermont; the NAC, Ottawa; the EPCOR Centre for Performing Arts in Calgary; The Round House in British Columbia; and The Millennium Centre, Winnipeg. She plays Margaret Matlin on Degrassi and is a strong advocate for the inclusion of artists living with disabilities in the industry.

Ashley Bomberry – Script supervisor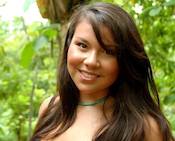 Ashley Bomberry is Mohawk from the Six Nations Territory of the Grand River. Ashley has been working in film and theatre since 2006. She is a writer, producer and director for film and theatre. Her most recent film, Hoop Dance, world premiered at the Female Eye Film Festival and she continues to write and create projects within an Indigenous storytelling framework. Ashley also works as Artistic Producer and Stage Manager for local and international theatre presentations. Ashley focuses on her Indigenous roots and endeavors to impart strength, hope, and healing in Indigenous communities around the world through the arts. She currently lives in Toronto.

Sabrina Spilotro - Grip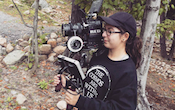 Sabrina Spilotro is a grip and gaffer who has worked on shorts, features, and web series in the Toronto and Hamilton area. She continues to work on projects that put women at the forefront, both in front of and behind the camera, and is always seen with a cup of coffee in hand.


Wayne Kelso - Composer

Wayne Kelso has spent the last thirty years performing, composing and producing. Based in Toronto, and now living in Kenora, Wayne has toured throughout North America with a diverse group of performers, including José Feliciano, Jimmy Rankin, Michael Burgess, Kim Stockwood, Dianne Heatherington, and Billy Newton-Davis. As a composer, Wayne has written scores for numerous plays for both CBC and live theatre. His most recent scores include Canadian Rep Theatre's production of How Do I Love Thee? (Berkeley Street Theatre, Jan 2015) and The Days of Wine and Roses (Hart House Theatre, May, 2015). Wayne has spent the last twenty years developing a real time software animation engine that explores the possibilities of this new form of artistic expression.



Editor - Elise Spracklin

Sound Editor and Recording Mixer - VO2mix
Title & Credits Designer – Howard Davies
Colour Correction - RedLAb

Production Manager - Jillian Tredenick
1st Assistant Director & PM Assistant - Kelly Fyffe Marshall
1ST AC - Jurek Osterfeld
2ND AC & DMT - Roman Korbut
Location Sound - Randy Resh
Gaffer - Bryan Angarita
Grip - Nathan Reinholds
Set Consultant & Decorator - Anahita Dehbonehie
Props master - Kat Germain
Costume Design - Katya Revenko
Key Hair & Makeup - Sarah DesChamp
Hair & Makeup Assistant - Emma Essex-Simpson
PA/ Craft - Jane Luk
Laura-Lee Lewis
IT Specialist - Mark Gilchrist.com
Still Photographer - Mitch Cappe
Graphic Design - Mick Zarowny

Anahita Dehbonehie

Catering - Babo Beans