Four years
in the making, Just One Word began as a writing exercise through the ACTRA Toronto Women's Committee (TAWC) Toolkit sessions. The theme we were asked to consider was the concept of "Taboo".
I had been contemplating the idea of reconciliation ever since I had been commissioned by the CBC to write a song in response to Stephen Harper's apology to Residential school survivors. This is a tall but necessary task for Canada as a country. But just how do we accomplish that. What I learned from writing
Just One Word
is that reconciliation starts with ourselves, for we are all complicit.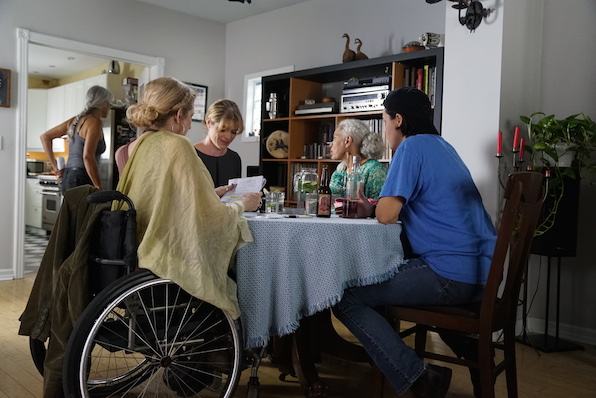 L-R Jani Lauzon (Dir) Spirit Synott, Tiio Horn, Tabby Johnson, Michaela Washburn